What's on?
Here is the calendar of forthcoming events at Richmond.
If you need more information, drop us a line using the contact form.

Celebrate the divine woman within – healing workshop
April 30 @ 2:00 PM

-

6:00 PM
CELEBRATE THE DIVINE WOMAN WITHIN!
All women are affected by personal, family and collective wounds. The purpose of this uplifting program is to do a little healing on our generational wounds, our mother's lineage with an easy guided meditation and then we will awaken our divine feminine side by joyful practices and rituals to remind ourselves that being a woman should be celebrated and rewarded.
No experience of any kind is needed to participate. All you need is the intention to embrace and celebrate your feminine side and being a woman, to liberate the woman within!
Some of the things that we will do during the program: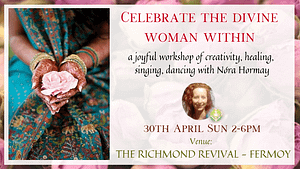 – An energetic cleansing with essential oils and a lovely ritual
– Healing meditation for 7 generations of our ancestors
– Integrating our ancestor's wisdom
– We will talk about the female roles
– Learn a beautiful breathing technique to energetically cleanse the womb
– Connect with flower symbolism
– Create our own mandala all from natural materials – petals, stones, pine…
– Dancing and singing, connecting to the elements
– Practices to enhance our qualities, gifts as a woman etc.
I will hold sacred space for you through my healing energies and the vibration of the unconditional love energy of the Rainbowlight.
Date and time: 30 April 2023. Sunday, 2 – 6pmParticipation fee: EUR 40
The number of participants is limited, so please book your spot before the event!
Contact:
Nóra Hormay at heartlighttouch@gmail.com or on Messenger;
WhatsApp or Viber on 0831685718
Bring with you:
– yoga mat or meditation cushion if you want to sit on the floor, a blanket or shawl to keep you warn during the meditation
– parts for the nature-flower mandala (petals, flowers, leaves, shells, twigs, stones, acorns etc.)
– you may bring snacks to share if you wish
Looking forward to sharing the experience with you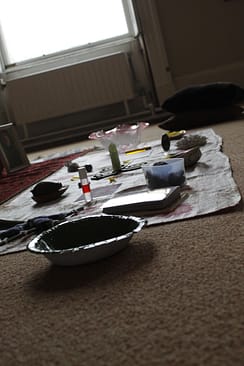 Nóra Hormay
Heart Light healer and wayshower
www.angelicrainbow.com