What's on?
Here is the calendar of forthcoming events at Richmond.
If you need more information, drop us a line using the contact form.

North Cork Art Music Festival – Karl Nesbitt Trio
17 September 2022 @ 2:00 PM

-

4:00 PM

€12.00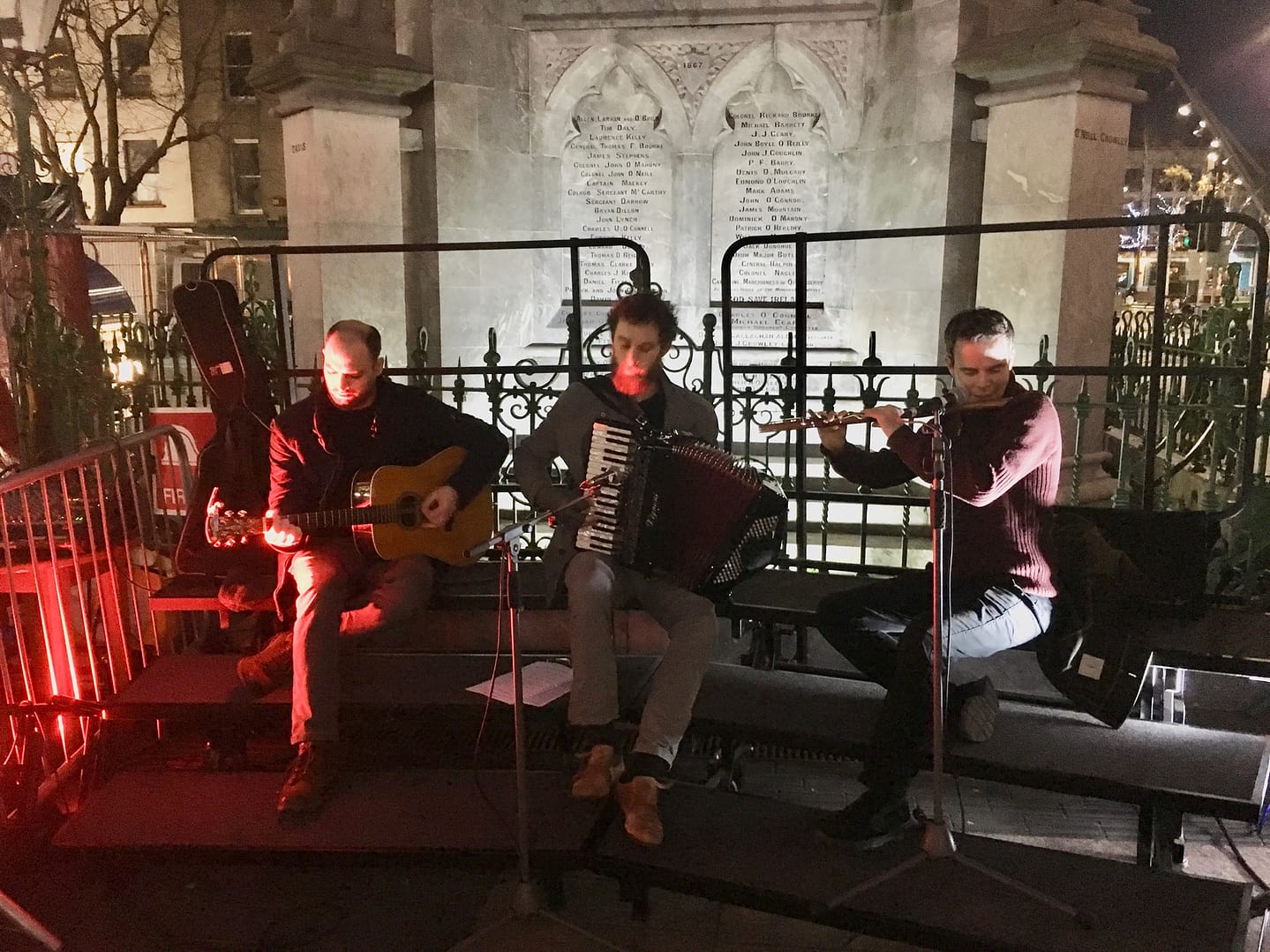 Scroll down for tickets
We are honoured to host the Karl Nesbitt Trio.  If you don't want to read all of their accolades, trust me, these lads are amazing and Fermoy is privileged to have musicians of such calibre visit – just skip to the bottom of the page and buy that ticket now!
"Multi-instrumentalist, composer and producer, Karl Nesbitt is a prodigious talent" -Irish Music – Magazine
"Karl Nesbitt does a fine job of showcasing his fluid flute and whistle style, his knack for understated accompaniment on bodhrán, bouzouki and synth, and his gift for composition" – Hotpress
Karl comes from the well-known Nesbitt family of Co. Tipperary. All the family are very musical, and all play instruments.
Karl became interested in recording and writing music not long after he began playing. Using a four-track recorder he experimented with over dubbing different instruments. Two years after winning the All Ireland Fleadh Bodhrán championship, Karl enrolled in Coláiste Stoifáin Naofa in Cork. After this, Karl pursued a career in music production. Since then he has become a versatile performer, an album producer, a soundtrack composer, and a traditional music tutor. He is awarded with distinction by Comhaltas Ceoltóirí Éireann as a traditional Irish flute teacher, and has many years experience teaching the musical repertoire to students of primary, secondary and third level education.
Since 2001 Karl has worked on various professional recordings in the Traditional and Folk genres. Excelling in different roles such as musical direction, performing, arranging, producing and editing, Karl has accumulated an impressive professional discography of some seventeen commercial albums to date and has had the role of Producer/Director on eight commercial albums so far.
Irish Traditional to Folk, Indie Rock to Ambient music. Since 2012 Karl works as a Community Education Tutor for Cork ETB and Music Generation, as well as a Traditional Music Examiner for the Cork ETB County School of Music.
In 2016 Karl graduated with First Class Honours from CIT Cork School of Music with a Masters in Music. Karl has performed at numerous festivals throughout the UK, Europe, Scandinavia and China, and has shared the stage with some of the most acclaimed traditional musicians. He has performed as guest instrumentalist with the Berne Symphony Orchestra and the Hong Kong Chamber Orchestra, and has played support to artists such as Mairéad Nesbitt, Sharon Shannon, Seán Ó'Shea, Frankie Gavin, Bob Geldof, Iarla O'Lionaird, Steve Cooney, The Hot House Flowers, Lúnasa, John Spillane, Eddie Reader, Brian Finnegan (Flook) and Juliet Turner.
Karl has also hosted composer and flute player concerts at The Beamish Cork Folk Festival, and has been a valued contributor to musical education programs on behalf of The ETB, The National Concert Hall, UCC Music Department, The Arts Council, CIT Cork School of Music, Comhaltas Ceoltóirí Éireann, Music Generation, and Cork City Council.
https://karlnesbitt.bandcamp.com/album/one
Conor O'Sullivan's musical journey started as a teenager with an unlikely interest in the tenor banjo. Just 3 years later Conor was a regular performer in The Corner House, playing in weekly sessions and soaking up as much as possible from players like Mick Daly, Christy Leahy, Aidan Coffey, Matt Cranitch to name a few. Soon after Conor started performing for a stint with the energetic Cork outfit North Cregg, in place of resident banjo player Paul Meehan.
After performing in the U.K., Germany, Belgium and the U.S. by age 21, Conor decided to focus more on acoustic guitar and through regular collaborations with Mick Daly, gathered a wealth of knowledge regarding accompaniment in both traditional tunes and song. This broader interest in acoustic music eventually led to the formation of folk band "Deluce's Patent", a 4-piece ensemble.  Conors career has continued to include performances in many parts of the world including collaboration with Scandanavian and US musicians of high acclaim.
http://www.conorosullivanmusic.com
Jason Turk
Jason is a full time professional musician, composer and music teacher from the Blackwater Valley in West Waterford. He has toured extensively around the world particularly the US and Germany with his own groups and with established touring bands such as "The Young Irelanders!".
Thanks to the mentorship of Bobby Gardiner Jason has had a deep love and respect for Irish traditional music from a young age. All his compositions imbue nuances of the Irish tradition. While his work often experiments with fusion & crossover styles as well as modern innovations he has a firm belief that it is important to nurture the elemental nature of the tradition.  Now based in Cork, he has played a big part in the diversity of the music scene in the city.
http://www.jasonturk.ie/music/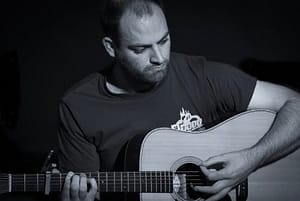 Proceeds from this event go to a local charity.
There may be some tickets available at the door but we advise you book early to avoid disappointment.