What's on?
Here is the calendar of forthcoming events at Richmond.
If you need more information, drop us a line using the contact form.

Moon Mná Circle
April 5 @ 10:30 AM

-

1:00 PM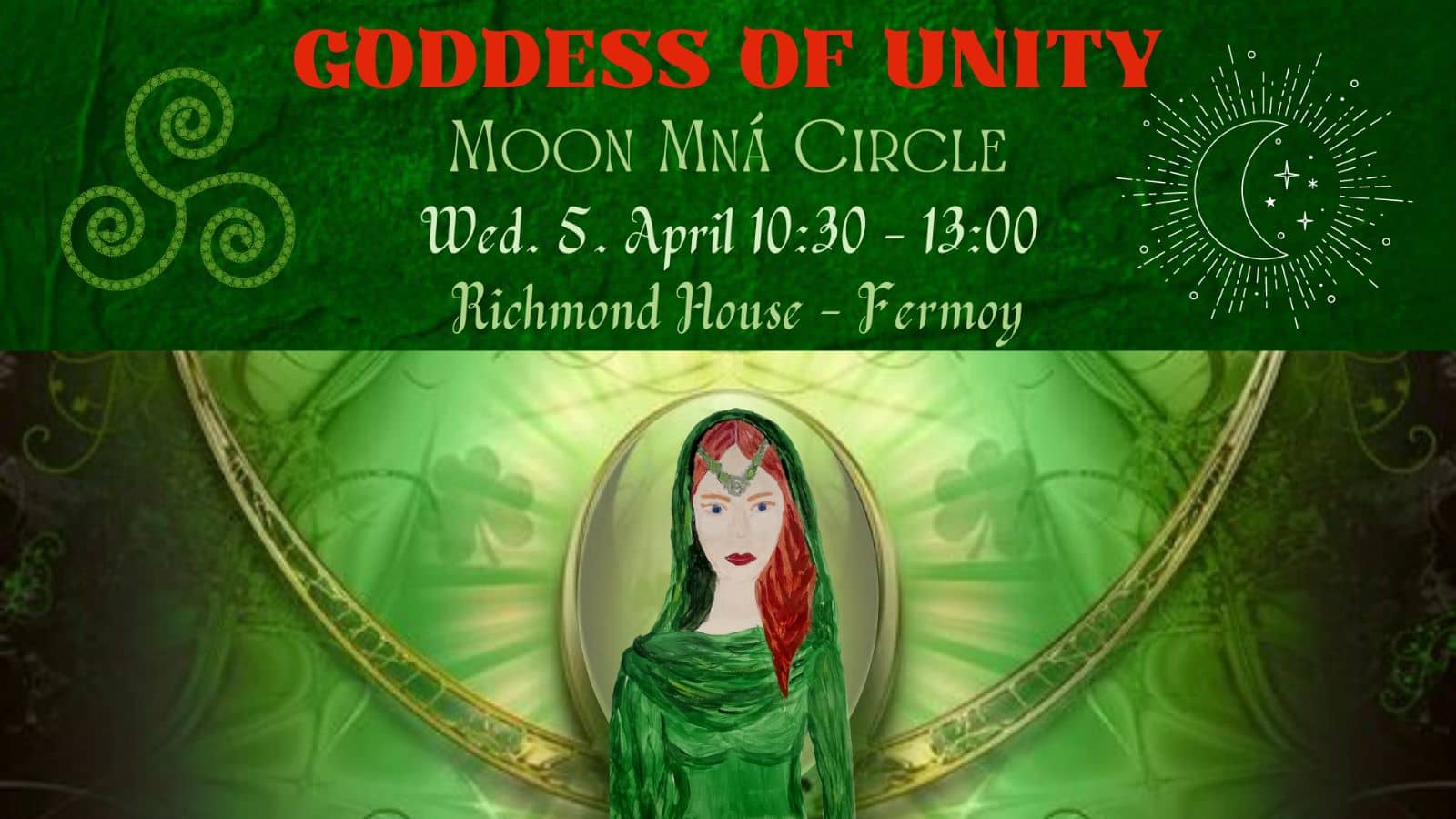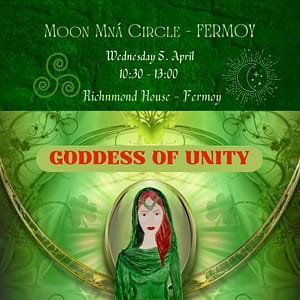 I invite you to join me for a Goddess of Unity – Moon Mná Circle, a gathering of like-hearted soul sisters to celebrate being a woman in our modern world. For millennia our foremothers sat under Seanmháthair Gealach, Grandmother Moon in Gaelic and shared, laughed, cried and healed together. I am honoured to host this introduction to the traditional ways of the Divine Feminine in sacred Circle as we explore what it is to be a woman today. I will hold sacred space as we share an energetic cleansing, do a little journeying, share our thoughts, and enjoy a Water Ceremony before pondering our 'Soul Moment' and heading home to celebrate life with this experience in our hearts.
Since my awakening I have always deeply connected to the different aspects of the Great Goddess and it is a real passion for me to bring back the Celtic traditions, wisdom of our ancestors into women's circles. I also believe that when women come together to share, deep healing invisibly takes place for which I am happy to hold a safe sacred space.
TIME AND LOCATION
10:30 -13:00pm 5th April Wednesday morning. Please be on time to respect the circle, thanks.
Richmond House – College Road Fermoy P61T292
BOOKING AND PAYMENT Please confirm your place by emailing me at heartlighttouch@gmail.com or text or WhatsApp 0831685718.
This is an introductory circle, so it is a complimentary gathering, donations however are welcome towards my work and costs of the event. The circles will be regular monthly events, with different themes connecting to different phases of the moon and Celtic Goddesses with the exchange of 20EURs. I look forward to sitting in Circle with you under the wisdom of Grandmother Moon, as we come together to know and honour the Divine Feminine within.
BRING WITH YOU
Yoga mats and cushions to sit on and a shawl/wrap or blanket to snuggle in. You are welcome to bring a snack to share if you wish.
With lots of love and light
Nóra Hormay
Heart Light healer and teacher
Ascension wayshower
www.angelicrainbow.com