What's on?
Here is the calendar of forthcoming events at Richmond.
If you need more information, drop us a line using the contact form.

Special Nollaig na m'Bann Wine Tasting Evening (Women's little Christmas)
January 6 @ 8:00 PM

-

10:00 PM

€30.00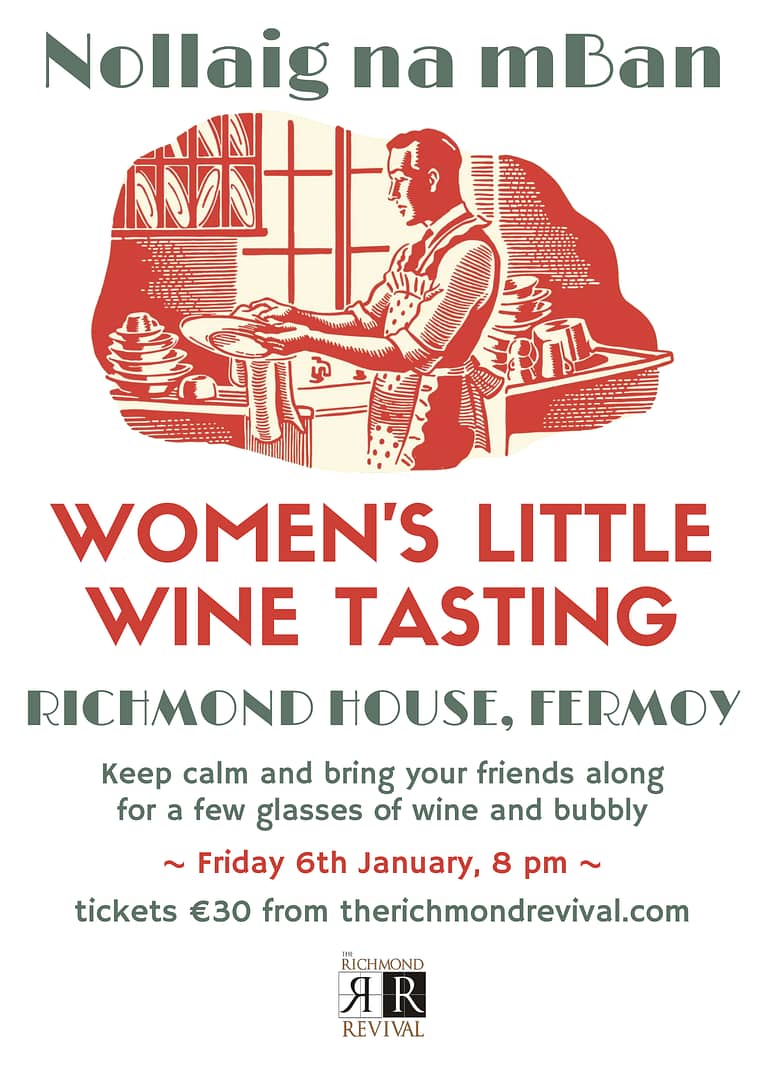 We're very excited to announce the return of Julian Alubaidy from Bubble Brothers who will present to you an exquisite evening of wine tasting of some of the finest wines available in Cork, along with some delicious artisan nibbles and of course some great  company. All for an incredibly modest price of €30 which includes a raffle for one of the featured bottles of wine.
This particular wine tasting as the title suggests, is specific for ladies deserving of a night out. There will be a wide variety of wines, generous portions and definitely some bubbles to be had!
The lucky winner of the Raffle during during a previous wine tasting evening.
## A note to keep in mind. For this special occasion, there will be a maximum of 9 tastings per bottle of wine and consequently 9 tickets available on the first bottle, so first to book tickets are guaranteed  a place.  Typically,  the tasting consists of six different wines (and up to 12 tastings per bottle).  We will open a second batch once we reach 9 people but need a minimum number of 14 people to attend in order to cover the cost of the wine. Should we need to cancel the evening a full refund will be issued.  Full refunds will also be made to those who wish to cancel their tickets up to 36 hours prior to the event.
###Proceeds from this event go to a local charity.